Home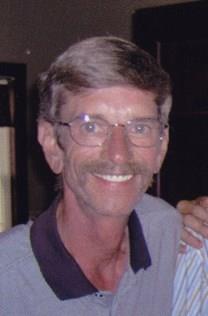 John "Who" R. Ruble Jr., 64, of Greensburg, passed away on Wednesday, April 5, 2017 at his residence. John was born on October 15, 1952 at the St. Albans Naval Hospital in Long Island, NY the son of John Sr. and Betty (Colson) Ruble. He graduated from Greensburg High School in 1970.
John was in the U. S. Marines for 11 1/2 years, serving during Vietnam. He worked for many years as a truck driver for Eckrich/ Conagra Foods, retiring when they closed.
Survivors include his son Kevin (Tamara) Ruble of Redmond, OR; daughters – Christina Kaake of Wylie, TX, Crystal (Jacob) Neumann of Temple, TX, Katie Herbert of Avon, IN, Katrina (Mike) Sandefur of Edinburgh, IN, Kelli (Jose) Mejia of Shelbyville, IN and Vanessa Conway; his mother – Betty Ruble of Greensburg; sisters – Terri (Rocky) McGrath of Laurel, IN, Roberta (Jeff) Purvis of Dillsboro, IN, Brenda (Fran) Riehle of Versailles, IN and Marilyn (Everett) Barber of Vevay, IN; one brother Lon (Andrea) Ruble of Sierra Vista, AZ, 13 grandchildren, and several nieces and nephews. He was preceded in death by his father, and one nephew Arthur Ruble.